BEAUTY DEFINED. YOUTH RENEWED.
Najera Cosmetic and Plastic Surgery blends the skill of double board-certified plastic surgeon, Dr. Robert Najera, and an exceptional medical team to provide a one-of-a-kind patient experience. Offering cosmetic and plastic surgery procedures for the breast and body, we assist our patients in redefining their beauty and restoring their youth. Dr. Najera strives to improve patient outcomes and uses a combination of surgical and nonsurgical skin rejuvenation techniques to achieve beautiful results.
About Us
ROBERT NAJERA, MD
Dr. Najera's surgical skill combined with an artistic touch has changed the lives of countless people undergoing plastic surgery. Dr. Najera, a.k.a. Dr. Dallas, understands the decision to have surgery is an important one. Your concern may be to minimize the signs of aging, revise an unattractive feature, remove excess skin from your body due to weight loss, or simply augment a portion of your body such as a breast augmentation. To put you at ease, we take as much time as necessary to listen to your goals and concerns.
Featured On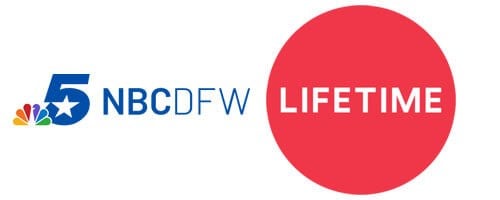 Reviews
"Gifted Dr. Najera and his stellar team! - Having been inspired by the extensive and high quality online reviews of Dr. Najera's work, I decided to reach out to his team from my base in London, UK, and can honestly say that from the very outset, I have received nothing but the highest level of care and professionalism from the doctor and his staff. Needless to say, it was a substantial emotional and financial investment for me to..."
S.N.
RealSelf
"If you are searching for a plastic surgeon then look no further!! Dr. Najera is the man! Not only is he a master at what he does he has the best bedside manners! Makes you feel 100% comfortable from the start. I had zero worries with him. Some surgeons will do what they feel is best for u but Dr. Najera did exactly what I asked and more lol. I love love love my results!! Thank you Dr. Najera for changing my life!! 😊😊😊"
N.H.
Google
"I love the staff, and I really believe I chose the best surgeon to give me results I wanted. He is a protectionist, and when it come to cosmetic surgery that is the type of person you need. Thank you Dr. Najera and your lovely staff. My experience has been great!"
T.W.
Google
"Dr. Najera and his staff are awesome!. I would highly recommend him to anyone! I love my results I couldn't be happier!"
M.S.
Google
"I'm only 1 week post-op and I'm already in love with my results. Dr.Najera is amazing and absolutely has God given talent! However not only is his work amazing but bedside manner is welcoming and friendly and makes you feel comfortable. The whole entire staff exceptional and nurses who made my heart melt and comforted all my fears. My overnight nurse Sherry was a gem and I can't thank her enough. Last but not least Siumi is amazing from day 1 of me stepping into their office to my most recent post-op appointment. Siumi's thoroughness, patience and exceptional customer friendliness is top notch!"
C.B.
Google